Our Story
Over 25,000 Rockets of Terror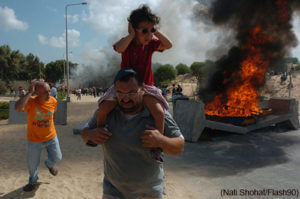 Israeli citizens endured decades of rocket attacks from Gaza. Over 25,000 rockets have exploded in Israel since the second intifada, killing dozens of innocent victims and endangering the lives of millions more.
Israel Fights Back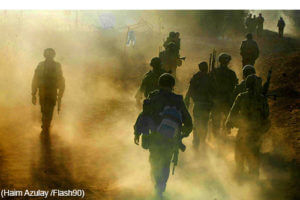 Israelis know when to make peace – but also when it's time to fight. The IDF would not tolerate more rockets raining down on Israeli communities and launched decisive operations to destroy the terrorist infrastructure in Gaza.
The Artist – Yaron Bob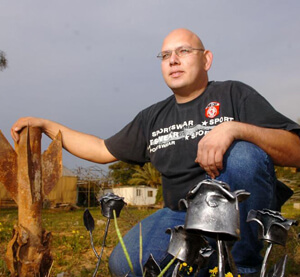 In the Israeli town of Yated, just a stone's throw from the Gaza border, Yaron Bob found his way of turning "swords into plowshares". He creates magnificent one-of-a-kind pieces of art from the remains of rockets that landed in Israel.
How 'Rockets into Roses' are Made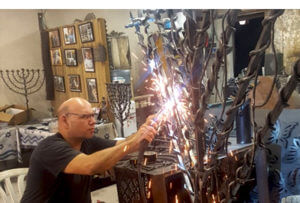 With just a hammer, anvil and furnace, Yaron melts, molds and sculpts rocket metal into stunning art, jewelry and judaica. Sculptures take hours of twisting, turning and shaping the metal to create intricate petals and leaves.
Up Close and Personal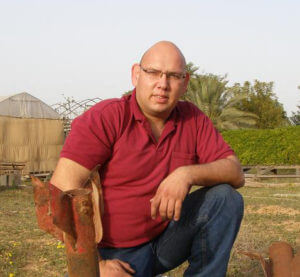 Yaron had two brushes with death during rocket attacks on his home. He could not remain silent. He knew he had to react - and chose to create beauty out of the destruction. Symbols of hope for a peaceful future. Yaron is proud to share his 'Rockets into Roses' with the entire world!